Angong Akeen Angong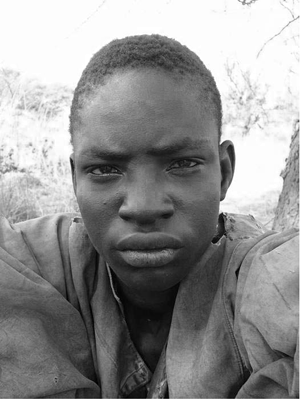 Angong Akeen Angong (male, 14 years old)
Liberated: March 2008
I remember my mother.  Her name is Nyibol Anei. I don't know whether she or my father are still alive.
I remember that my mother washed me, gave me milk to drink and dressed me in nice clothes.  Our family had cows, bulls and goats.  My favorite bull was named "Maper."
Our life together came to an end when the Arabs raided our village.  They killed many people and looted everything.  They forced me to go with them.
I ended up with my owner, Esa, who used me to herd his cattle. He and his wife Zeinab and his daughter Sarah often beat me with a bamboo stick.  My parents never did that to me.  I have a scar on my leg from the beatings.
Esa gave me this jallabaya to wear.  It has never been washed.  The only food I had was leftovers that Esa's family threw on the ground.  I stayed with the cattle, and had a small plastic sheet to protect against the rain.  It was so small it only covered my head.  I had no friends.
Once, I tried to escape.  I thought I could reach a small nearby town called Senna Dira, but I failed.  Esa's son, Musa, came on horseback and captured me.  He put me on his horse and took me back.
Musa sometimes abused me.  That is the worst thing that happened to me in the North. 
I miss my parents.  I hope the people here in the South can help me find them.
Learn more about the Sudanese Slave Trade and CSI program of slave redemption here. It costs CSI $50 to free each slave please consider making a donation to help free all the captives here.